Cam Cam Copenhagen is built upon a vision of creating beautiful and sustainable products for families' special moments.

Eco-friendly materials, socially and environmentally responsible production, and timeless design form the essence of our commitment to caring for the future, our children, and the planet.

By offering child-safe products that are meant to last through their impeccable quality, everlasting sophistication, and intelligent functionality Cam Cam Copenhagen is dedicated to letting longevity lead the way to a sustainable lifestyle.

We believe that trust and transparency are key factors when it comes to sustainability. For you to feel confident that you are making the right choices for your family, we have chosen to walk the extra mile and, as one of the few brands in the industry, become certified by the following globally leading standards within organic and sustainable production: GOTS, FSC, and OCS.

Read more about our certifications and sustainable commitment below.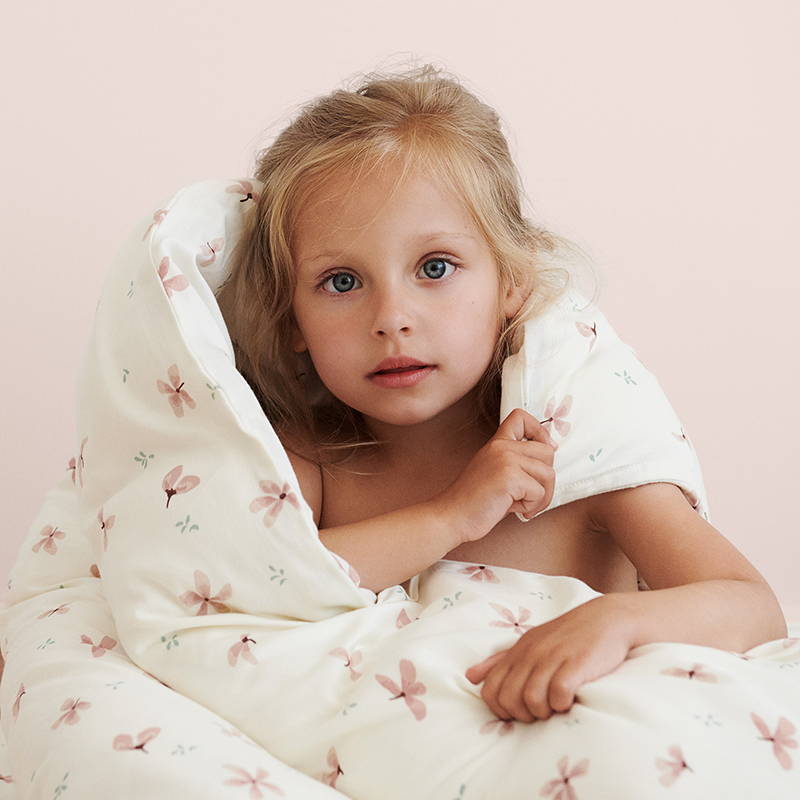 Certified 100% organic cotton

Organic cotton is at the heart of Cam Cam Copenhagen.

Vital for our aim to create superbly soft textiles that are comfortable and safe for your child to be surrounded by, 100% organic cotton has been our primary resource since the beginning.

In our aim to offer you complete trust and certainty in the choices you make for your family and the environment, we are GOTS-certified.

GOTS is globally recognised as the leading standard for organic textile production, securing a safe, humane, and toxic free working environment.

As a GOTS-certified company Cam Cam Copenhagen offers organic cotton products that comply with the strictest environmental and social requirements throughout the entire manufacturing process.

The GOTS-certificate guarantees that a product is entirely organic from raw material to finishing.

The benefits of organic cotton versus conventional cotton are manifold, both for your family and the environment.

Hazardous pesticides are banned in organic cotton production making it safer for your child and the growers. Growing organic cotton produces up to 94% less greenhouse gas emissions than conventional cotton. The amount of water used in the production of organic cotton is up to 88% lower and all wastewater is cleansed.

The energy use is more than 60% lower than in conventional cotton production and we are proud to say that our textile factory is running on 70% solar electrical power.

When choosing GOTS certified organic cotton, you protect your child, your fellow human beings, and our planet.

---
Cam Cam Copenhagen is FSC®-certified. FSC helps take care of forests for future generations. Our products are made from certified, responsibly managed forests where no more trees are harvested than the forests can reproduce, and where animals and plant life are protected, and from other controlled sources. FSC also ensures socially responsible working conditions.

Look for our FSC-certified products: wooden furniture and toys, and paper and cardboard stationary, storage and toys. Choose FSC is you wish to help ensuring that our forests are alive for generations to come.

---
Certified 100% organic cotton
 

Cam Cam Copenhagen is OCS-certified. OCS is your guarantee that the product is made from certified organic cotton. The standard is used for products containing a blend of materials, i.e. textile products with a bell, a music box, recycled polyester, or metal parts. The OCS-certified products are produced in the same facilities as our GOTS-certified products and the social responsibility criteria are the same.
 

---
Children grow fast. So do their needs. Cam Cam Copenhagen strives to accommodate this reality and defy throw-away culture by offering products that are multifunctional and follow the child's development by changing function alongside the shifting needs. Thus, encouraging families to make sustainable choices by opting for products meant to last a lifetime through their timeless design, innovative functionality, and high-quality materials. Letting longevity lead the way to a sustainable lifestyle.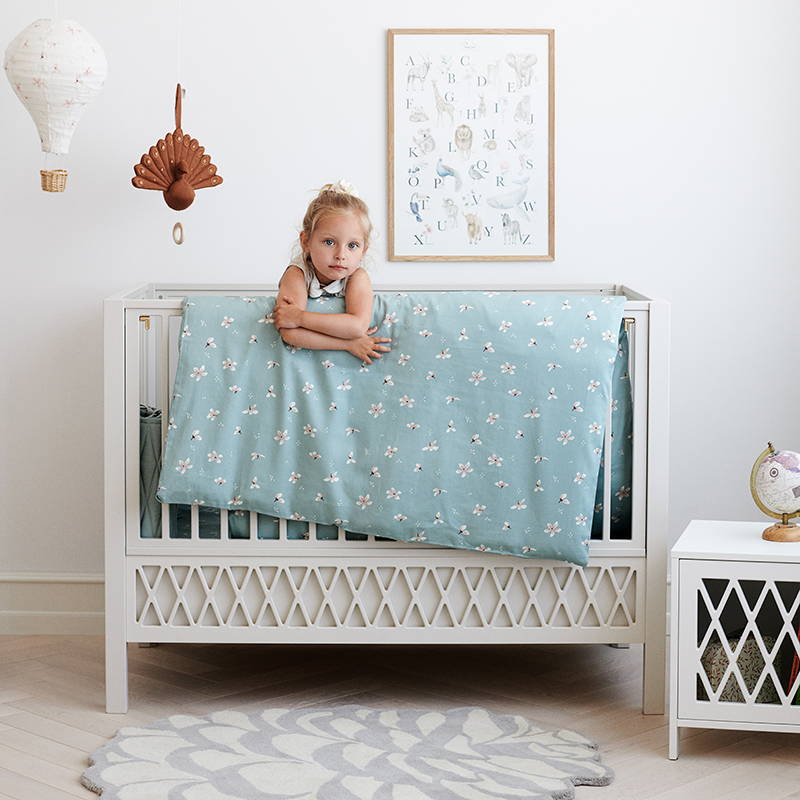 Take a look at this video where co-owner Robert Warren Paulsen shares his reflections on what sustainability means to Cam Cam Copenhagen and explains the measures we take to look for our planet and future generations.